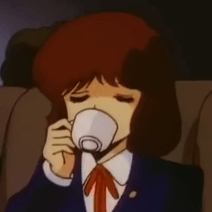 dope music i discovered recently
I'm really depressed these past few days, so I wanted to write something more light on this blog for once (the stock market article was quite heavy to write ngl)
Today I'd like to share with you some tunes I discovered recently.
I love to listen to a lot of different genre and style, but it can be a bit hard for me to share it with other people. I've had a few experience where I wanted to put some music at a party but ended up making a huge flop, because people in general want to hear music they already know, or that is just easy to dance to or have in the background.
I don't blame anyone for this of course, the ability to read the room in these situation is important, but it's why it's stressful to share this part of me.
But you know what, I figured that if someone is weird enough to read my blog, maybe they would be okay with the shit I listen to.
Here's the list:
PURE LIFE : AMBIENT PUNK VOL. III
ambient punk i guess
It's really chill, and I love the trippy visual on the video. What's not to love? I'm really glad to have found this album by accident. I don't know much about the group that did this collab but I'll surely dig more into it when I have a bit more bandwidth in my brain.
CIRCUITS - #1
punk!
Alright, this one is actually punk for real, and exactly the kind of punk I love: Fun, goofy, human, but also extremely sick.
CIRCUITS only released this short album (there is no #2 sadly), but apparently the people involve with this project did other cool things I need to check later. The youtube channel anti who did upload it on youtube give a bit of a backstory on this. It's always fascinating to see how much interesting stuff he can write about each upload, I really encore you to check it out if you like punk.
isyti - bootleg
hardtrance
Dismiss Yourself is a extremely interesting label ; you never know what you're going to get when you listen to one of their release. Sometime it sounds like pure shitpost, but there is really a ton of incredible artist there. I wasn't sure at first what to share from them here, but these songs from isyti really helped me these past few days.
Be careful if you're both epileptic and synesthetes, this trance goes really hard sometime (Porcelain is incredible)
Shertigan - Strobosmurf
drum'n bass
Okay I swear, it's not only because Shertigan is my buddy; I really like this track. I only started to listen to drum and bass this past year, but this past month I got really into it; it really helps me calm down, even in very stressful situation.
I don't like everything dnb, but the good stuff really get me. This song is the good stuff.
Check out Shertigan's website, he's a 🆒 dude!
SOFA - Looking for Satellite
piano / electro
Yeah okay, I first heard this music when the clip launched; so back in early July. But even tho it's not really a recent discovery, I just couldn't pass on the chance on recommending this masterpiece.
The whole album feels like a single musical journey, a beautiful mix of piano and electro. SOFA is a collaboration between the pianist Benjamin Faugloire and French 79, one of my current favorite electro artist. It's just way too good.
Whenever I need to heal, to fly away from this reality and connect back to myself, I listen to the whole thing, sometime multiple time in a row. I've listened to it over 60+ time already. And the third part often bring tears to my eyes.
---
Thanks for reading this, I hope you'll find something you like in there! Please take care
NIGHTEИ