Hi, Welcome to Froggy's! (DEMO)
Tired of your boring day job? Do you need new opportunities and an unlimited supply of cheap coffee? Well, you're in luck, because your local Froggy's store is looking for a talented and hardworking person for the night shift!
---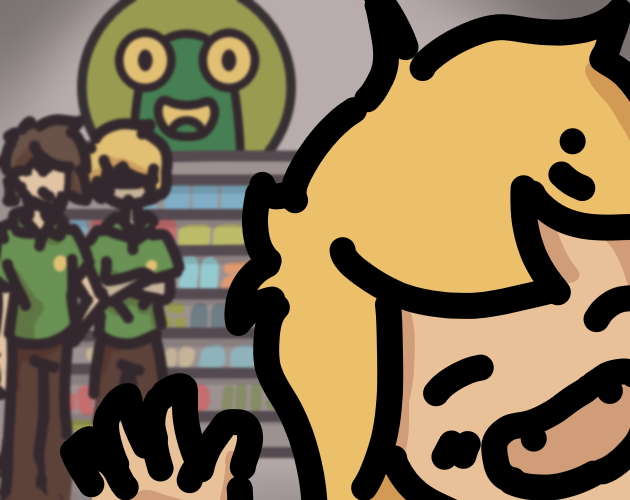 Hi! Today I'd like to quickly present a project I've been happily working on recently: "Hi, Welcome to Froggy's!" :)
Froggy's is a management game where you need to carry on the night shift at one of your local Froggy's store. You'll need to take care of your customers, make coffee and much more!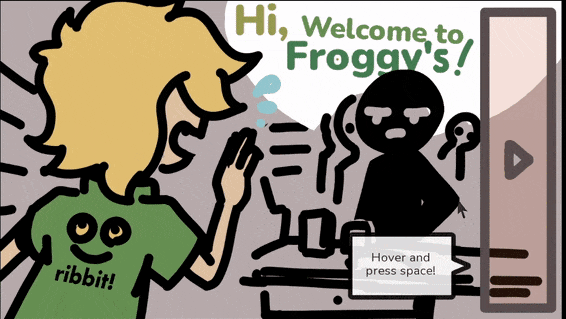 It is quite different from what I've made in the past, but the story, style and characters should be familiar if you already played some of my games, read my short comics or just know me in general.
"Hi, Welcome to Froggy's!" is for now only a demo. Even if it's very scary for me, I want to confront real feedbacks earlier, so that I can focus on what is important to make the game as good as it can be.
You can access the prototype for PC, Mac and Linux by clicking the following link:
Where the project comes from
Since you are on my website (thank you!), I'd like to tell a bit more about the project and give some anecdotes on how it came to be.
A few months ago, I got a real job. Past me would be really shocked reading this sentence, I can tell you.
It is not a retail job (thanks god) but I'm working with customers all the time, and it taught me a lot of patterns that directly translate into Froggy's: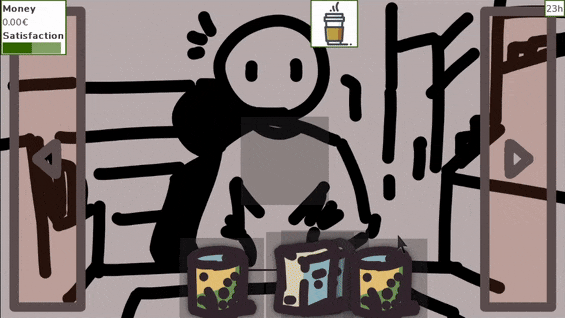 For example, during the game you can hear the entrance bell when a customers enters the shop, but you never know when they will come to your desk to check out. It puts you in that awkward stress, where you are battling between staying still and not making the costumer waits, or go do something else in the backroom and stay ahead of the night. You also have to keep track of how many customers are still in the shop, which adds even more to the tension when it gets busy.
I also happen to also work on night shift, which is a lifestyle I don't wish to anyone.
Creating a game about it was a way for me to cope with that experience, especially when I made sure to keep a light hearted tone in the story.
Finally, the store chain itself is a parody of a real one, a gigantic company you probably never heard of: Żabka.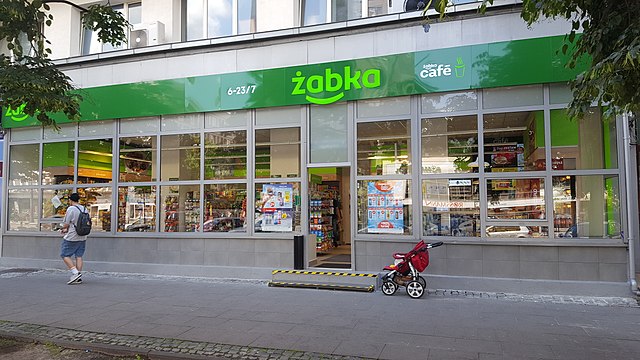 Żabka is a Polish chain of groceries store, spread everywhere around the country. And I really mean everywhere. I visited Poland at the beginning of the year, and I don't think I ever saw something like this before: I once stood in the center of a crossroad, and I could spin around and be at close distance to 3 different Żabka store.
And in case you're wondering, żabka means little frog 🐸
The more observant among you might also recognize the similarities with a certain series of horror games started in 2014. This just makes me laugh a lot.
What is planned for the final version
A complete story, with 5 shifts in total and new mechanics every nights
Better graphics (everything is placeholder at the moment)
Original sounds and music
Achievements and extras to unlock
I need your feedback!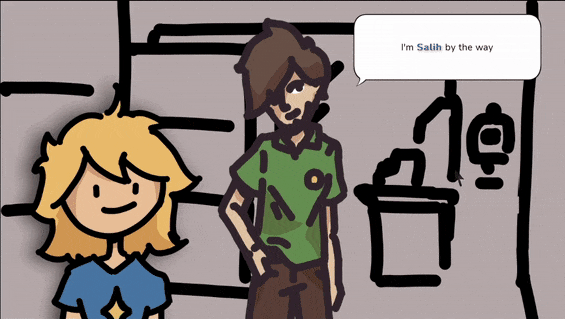 Thank you for reading through this article :)
The best thing I can ask you to do right now is to go play the demo I've put together!
The final game is planned to be completely free
I would really appreciate any feedback and opinion about the game, so please share me your thoughts by email, especially if they are negative!
In the meantime, I hope you'll find some enjoyment out of it!
Take care,
NIGHTEИ